Let's put this out there first – I have a high distaste for the insanity of the American way of constantly consuming and acquiring. When I engage in it, I feel like a locust. The unabashed attempts at this time of year to capitalize on people desperate to cross a to-do off their list makes me NUTS. And I really hate being given crap. I think,  What am I going to do with this? I can't eat it, I don't want to let my kids play with it, if I throw it out, it's going to end up in a landfill. So I do my best to try to exchange things that don't work for us, which is about 85% of the gifts. I sometimes think, "That was nice of you, but you just gave me an errand, not a gift."
I do think that the holidays are a nice time to force us to think about our loved ones and give them something useful.
So here's what made the short list this year: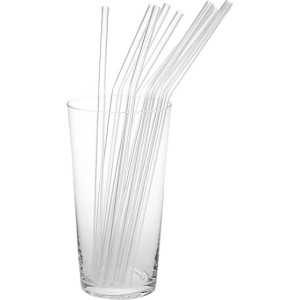 Good for those who like to drink their coffee out of a straw, these are less likely to stain, and also once you think longer than five seconds about drinking hot coffee through a plastic straw full of BPA and phthalates you start to gag a little bit. NOT FOR KIDS. They might chew on the end of the straw and then you'll end up with a prison meal situation (ground up glass in the food, for those of you who have never watched Shawshank Redemption).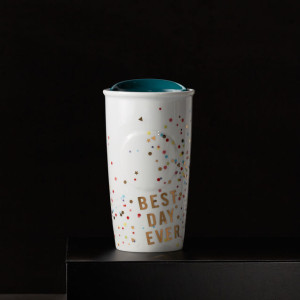 Double Walled Ceramic Tumbler from Starbucks
While we're talking about coffee, this is the only tumbler I will use for my hot coffee. It is a double walled ceramic tumbler with a ceramic lid (why go through all the trouble of finding a safe cup when you're just going to pass the super hot liquid past a plastic cover?) These specialty cups are now available year round but for the longest time (probably the last three years) Starbucks only put them out during the holidays. If you broke one you were S.O.L. until Christmas. My husband once broke one in March and I got angry at him. He retorted, "It's not my fault. You put it in a place I might break it." It was on a drying rack. I responded, "It's not my fault you're stupid." He came right back with, "Well, actually it is. Because you KNOW I'm stupid." To this day, I haven't figured out a good response. Well done, babe, well done.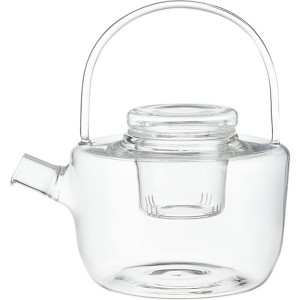 This glass teapot is great because the infuser is made out of glass. Yes, this means that the tea leaves do sometimes get stuck in the little slot, but it also means that scalding hot water is not going through "stainless" that isn't really food grade. (Since stainless came into fashion a lot of it is manufactured with questionable quality and most of it doesn't pass the magnet test. Real stainless shouldn't hold a magnet.)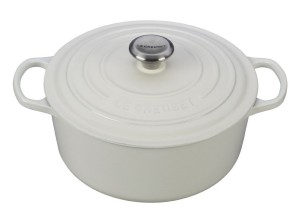 These enameled pans are trusted and revered by world-renowned chefs and I can taste a definitive difference in the food. Whenever you are cooking tomato sauce, stay away from stainless steel pans. The acids in the tomatoes leech out chemicals from the plan and then you eat those chemicals with the organic pasta you took all that time to make by hand, cranking the pasta machine like an organ grinder all while trying to balance that pesky little monkey with the fez.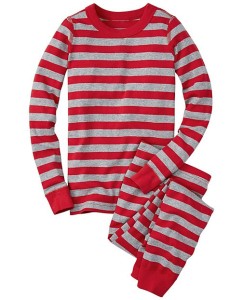 Hanna does beautiful organic pajamas that wash up well, are OKEO-TEX certified (no insanely toxic dyes for your children to sleep in) and made out of organic cotton. (Unless otherwise labeled, you can assume the cotton is made from Bt cotton, which is….genetically modified. Sigh.) They sleep in these for a third of the time in the day (if you're lucky), so we make sure we have organic sheets and organic sleepwear.
Dr. Bronner's Shaving Soap and Silvertip Badger Brush
If you ever look at shaving cream ingredients, you'll be appalled. Like up the wazoo with the parabens and fragrances made out of petroleum byproducts. Then think about the fact that you are making micro-cuts on your face and whatever you are shaving with is going into cut skin. Even when your skin is completely intact, about 70% of what you put on it gets absorbed into the bloodstream. This is why transdermal medication works.
My dad uses Dr. Bronner's Shaving Soap, but you really can't use it without a brush. The top of the line is a silvertap badger hair brush. I bought this one from Parker for my dad for Christmas.
Happy shopping, people, I hope you come home with a crossed-off list (checked twice) and enjoy warm wool socks and a nice glass of organic wine when you're done.