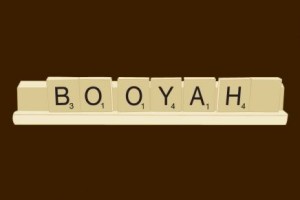 I totally stole that phrase from Stephen Colbert.
You might be wondering, "Who IS this lady?" (The word lady might be interchangeable with a good many others, but I'm sticking with "lady" right now because it gives you lots of freedom to choose which way you'd like to go with it.)
I'm a mom of two kids, ages 6 and 8. They're absolutely awesome. Except when they're not. And I write about both scenarios here, because let's face it – even when they're not that awesome, they're still awesome.
I came to my views and knowledge about food from an experience that began two and a half years ago where I was basically pulled aside with my older child, a boy, and told "Um, he has some issues." They were categorizing his behavior within the confines of Sensory Processing Disorder, which basically translates into "signals get crossed in the brain and so some things don't work correctly". For more about Sensory Processing Disorder, read here: Sensory Processing Disorder Foundation.
I signed him up for all the treatments, had endless conversations with my husband about whether or not this was even real (there is a whole contingent out there that thinks this is a made up thing that kids outgrow), and even ended up paying for Occupational Therapy treatments out of pocket (to the tune of $100/session weekly because after a while they aren't covered by insurance without an autism diagnosis – thanks, Blue Cross Blue Shield –so much for the Cadillac of insurance).
As a last result, I changed his diet. One of my closest girlfriends, who has a child with ASD said, "Have you looked at dyes? There is a lot of chatter on discussion boards about ASD behaviors that worsen with exposure to dyes, especially certain colors."
We took out the dyes, and I am sure that had a positive effect, but the door had already been propped open. Once you start looking at the miniscule ingredients list on the back of the package, you start to wonder what that strange compound three up from the dyes is, and then you start to wonder why sodium laurel sulfate (which is an ingredient in soap) needs to be in cake mix.
Intuition told me that the answer wasn't just the dyes. It was the whole shebang. We changed our entire diet. The ENTIRE thing. Everything 100% organic, no processed foods. After three weeks, we started to see changes. They seemed subtle but the best way I can explain it is that I got to the end of my day and I didn't want to medicate myself with two glasses of wine. (Even though it has resveratrol, which is good for you, damn it!). After three months I had a different kid. After two years, I have a child who has surpassed other kids considered "normal" in behavior. And when he can keep himself together, it's a hell of a lot easier for me to, as well.
Almost every posting that you will see about food on my blog is the result of hard earned knowledge through experience or the dozens of books I read about nutrition. Oh, and you know how they say everything you do for love is returned a thousand fold? The Universe threw me a bone. Once we changed out the diet for the entire family, I lost twenty five pounds. I now weigh the same amount I did in high school. Booyah!
Here was another added bonus. My now five year old, who I always thought was just "emotional", got sweeter. (And yes, you can read that as less bitchy if you want, but I don't think it's totally fair to call a five year old bitchy. But it is fair to call a thirty five year old bitchy, which is what I was at the time we switched our diets.)
Turns out that because I wasn't cattle prodding these little people's nervous systems with food that didn't serve them, they could relax and get to the business of being healthy and growing.
And to that, I say, "Cheers", resveratrol and all.